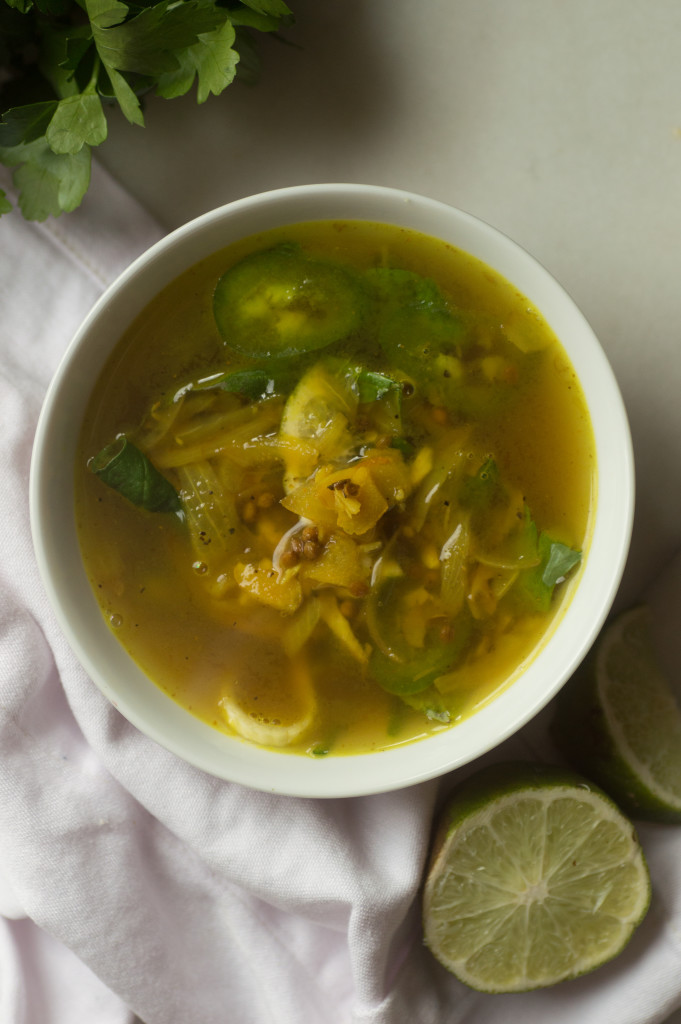 i am over winter.  i don't want heavy food or *gasp* roasted everything. except maybe parsnip fries because i ate an entire tray for dinner. friday night, yo.

this is not that. i suppressed the urge to cook everything low and slow and instead made a spicy broth to pour over raw noodles.  fast,fresh. easy.  like ramen for your health.  the beauty of this dish ? you can really use anything. leftover chicken broth ? use that. carrot noodles ? sounds good.  change up the herbs. leave out the jalepano. clean out the fridge, it'll be lovely.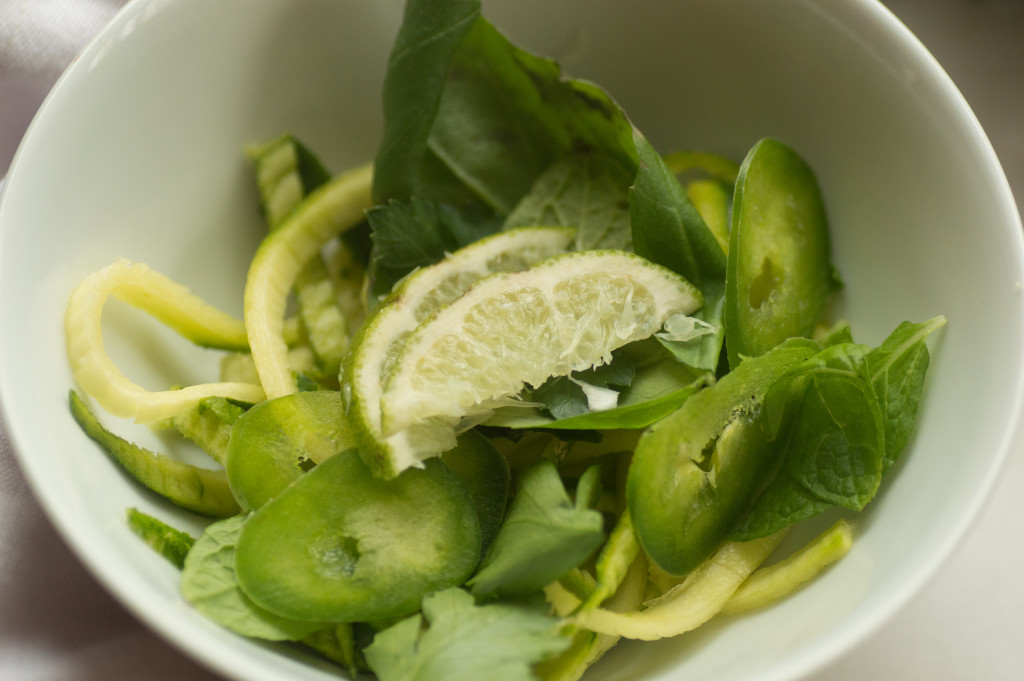 the broth here is a simple one inspired by this.  turmeric gives it it's color and vietnam it's flavor. it's pho(n) and it's real good.  strain if you like and poor hot over noodles and herbs.
on zucchini
zucchini is a warm weather courgette that is wonderful for detox.  also high in potassium, zucchini makes a better-for-you substitute to traditional grains- plus it can be eaten raw !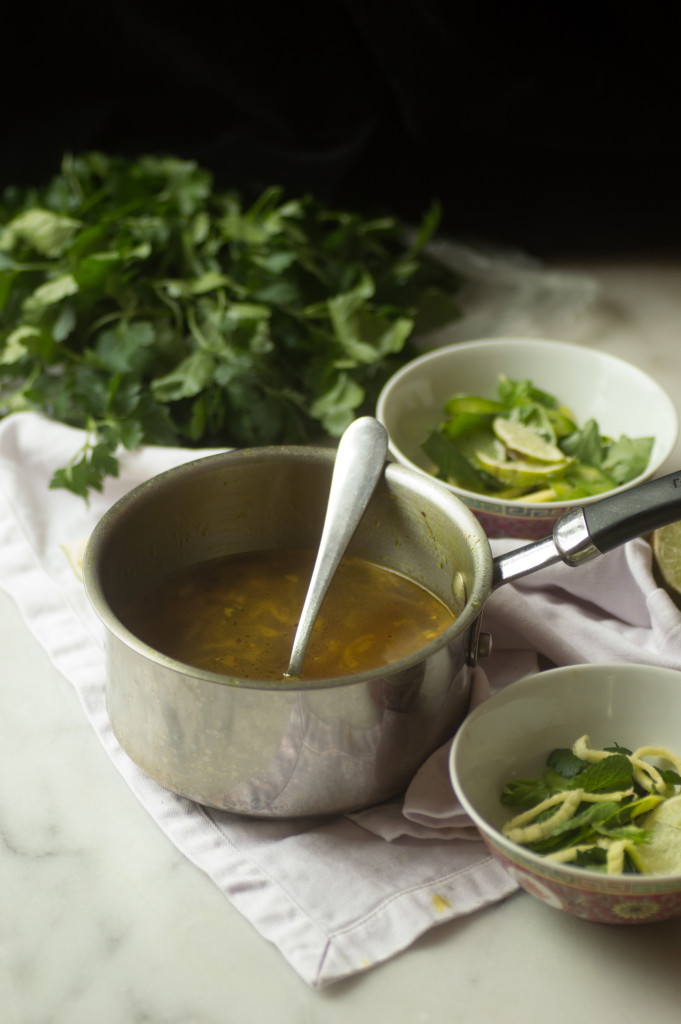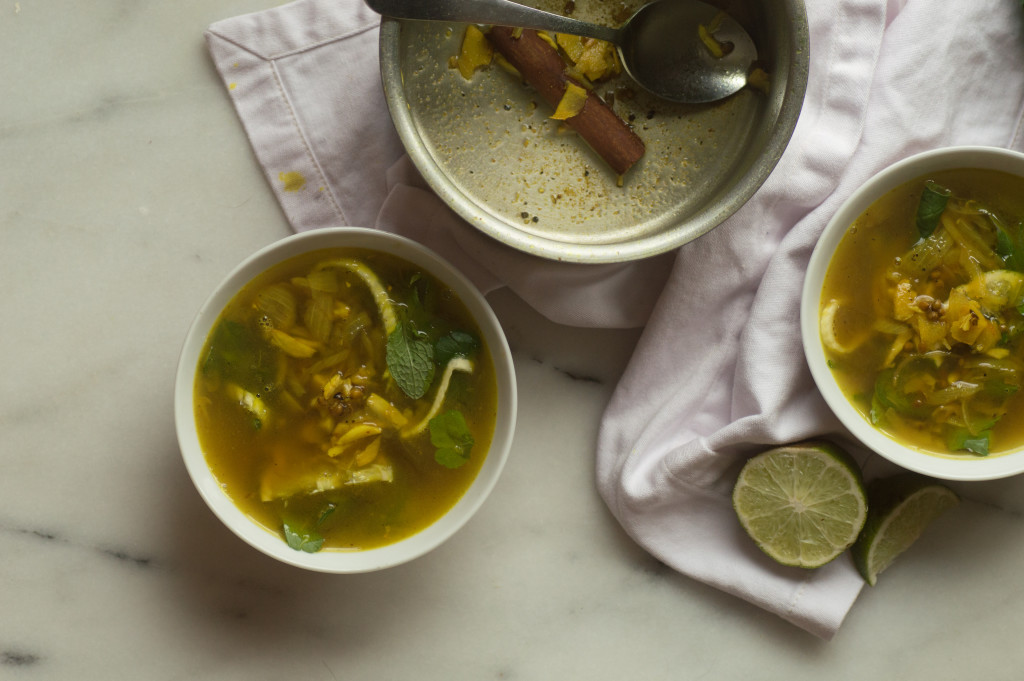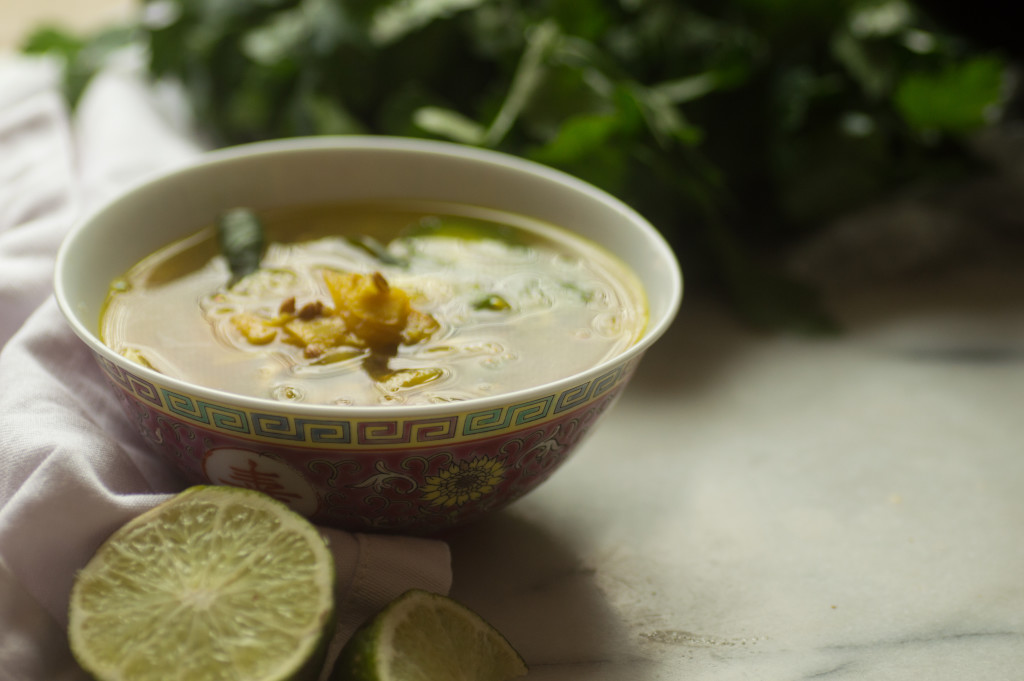 VIETNAMESE-STYLE INSTANT ZUCCHINI NOODLE BOWLS

broth inspired by the first mess and adapted from gimme some oven

Ingredients
for the noodle bowls

1 medium zucchini
about a 1/2 a cup fresh herbs
thinly sliced jalepano

for the broth

1 large shallot, thinly sliced
1 tablespoon coconut oil
4 cloves garlic, thinly sliced
1 large cinnamon stick
1 teaspoon whole cloves
one 1-inch piece of ginger, thinly sliced
1 teaspoon turmeric
lots of salt + pepper
4 teaspoons fish sauce
4 cups water
Instructions
ramen bowls

spiralize or julienne the zucchini into noodles
divide the noodles, herbs, and jalepanos (if using) between two bowls

turmeric broth

add the coconut oil, shallots, garlic, ginger, cinnamon, coves, turmeric, and a good pinch of salt and pepper
saute over medium heat until soft and beginning to brown
add the fish sauce and water and bring to a bowl
reduce heat to low and simmer for 20 minutes
strain if you prefer, and pour over the noodle bowls and serve hot
http://www.vegetablerhapsody.com/vietnamese-style-instant-zucchini-noodle-bowls/